ARCHIE JOHNSON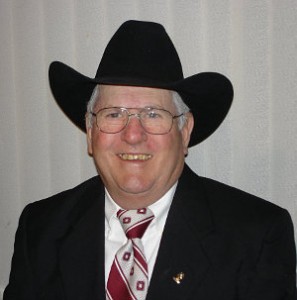 22910 169th Ave., New Underwood, SD 57761
Cell: 605-430-4472 Res.: 605-798-5140
To date, Archie has now been licensed for 14 years as an Associate Broker focused on Farm-Ranch properties within the area. However, Archie is also a member of the B.H. Board of Realtors, the SD Assoc. of Realtors and is a member in good standing of the local MLS BH Board of Realtors and is familiar with most types of properties within the marketplace. Archie has been a life-long member of numerous civic groups and is proud to have served in a number of decision-making positions involving local water boards, area fire departments and others.
A strong family man, he has been married to his wonderful wife of 48 years, Shirley, and between them, they have raised 3 successful grown children (one daughter is married to a very successful local real estate appraiser – a son is deeply involved in agriculture management on a large farm/ranch in WY – and another daughter is a successful marketing executive) and further enjoy the company of, and take much pride in the influence they may have on their 5 joyous and growing grandchildren.
Involved in agriculture his entire life, he was not only born and raised on a ranch with his numerous siblings, he and his wife owned and operated their own successful cow/calf & yearling operation for 38 years until downsizing in late 1998 when they made the move to a smaller ranch unit where he currently focuses on raising yearlings and a few horses along with the occasional grass lease venture with friends and neighbors. Further, Archie and Shirley own a successful commercial enterprise that they have owned since 1999 and he routinely delves into livestock and grain commodities thus keeping his senses sharpened as to the current market.
With this many years of continuous involvement in agriculture, you can confidently rely upon Archie to sell your cherished and valuable property, yet he can be an invaluable asset to you as a seasoned Buyer's Agent. We urge you to consider utilizing Archie's vast experience and getting to know him and his deep sense of integrity and commitment to your needs. Whether you might be the buyer or the seller, rest assured that you will get his full and undivided attention.