MARTIN W. JURISCH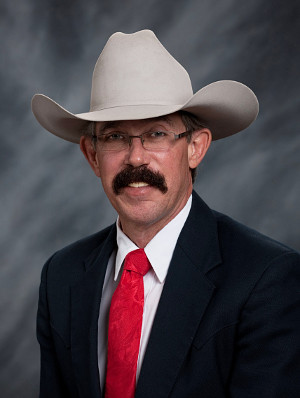 EXPERIENCE: Martin Jurisch, with the firms of Martin Jurisch & Assoc. Auctioneers/Realtors and Western Land Brokers, LLC and Jurisch Auctioneers, LLC, is engaged in the business of auctions, both real and personal property, the brokerage of real property and personal property appraisals on a full-time basis with 47 years experience. Field of expertise for appraisal purposes is all types of personal property including residential contents, antiques, livestock, farm machinery, heavy equipment, vehicles, firearms, precious coins, and related collectibles. Additionally, real property brokerage, both conventionally and auctions as a specialty. Mr. Jurisch has sold extensively on a full time basis in the past at a local dealer-only automobile auction, as well as occasionally at local livestock markets in past years. For the past ten years, Martin Jurisch has consistently sold an average yearly volume of two million dollars or more in personal property, and has been a multi-million dollar producer in real property sales with a volume of over one hundred million dollars in real estate sales in the years 2006 through 2010 alone. Status as an independent appraiser and auctioneers has been established and the firm and its primary representatives do not buy or sell personal property of any kind for their own personal gain. Specializing in the appraisal of personal property for estate functions, divorce actions, financial institutions and legal matters and selling real and personal property by the auction method. Currently, Martin sells a significant volume of real estate in conjunction with Williams & Williams World Wide Real Estate covering SD, NE & MT dealing with bank foreclosures of real estate.
Mr. Jurisch and his wife, Pat reside on their working cattle ranch in near Hereford in Meade County, SD.
EDUCATION & BRIEF PERSONAL HISTORY: Graduate, Black Hills Academy of Auctioneering, February, 1968. U.S.M.C. military service 1975–1977 w/honorable discharge. Undergraduate of many course classes at National College of Business and School of Mines & Technology, Rapid City, SD 1978/1979. First licensed with the South Dakota Real Estate Commission in 1979. Successfully completed and tested for Course I of the GPPA (Graduate Personal Property Appraiser) sponsored by the Auction Marketing Institute, Bloomington, IN (March, 1998); successfully completed and tested for Course 201 of the GPPA sponsored by the Auction Marketing Institute held in Hatfield, PA at Alderfer's Auction Facility (June, 1998) for final examination to become certified as an appraiser of personal property through the Auction Marketing Institute; completed and tested for Course 101 of CAI (Certified Auctioneers Institute); sponsored by the Auction Marketing Institute, Bloomington, IN (March, 1998); CERTIFIED as a Graduate Personal Property Appraiser (GPPA) by the Board of Governors of the AMI (Auction Marketing Institute) in August, 1998; completed and tested for Course 201 of CAI (Certified Auctioneer's Institute), March 1999; completed and tested for Course 301 of CAI, March, 2001; GRADUATED & CERTIFIED CAI Auctioneer designation, April, 2001; attended & completed GPPA 201 (construction & agricultural equipment appraisal course) sponsored by AMI & GPPA in Billings, MT, January, 2003; Currently a member of RLI and is one-half completed in schooling for receiving the Accredited Land Consultant designation; and has attended numerous seminars sponsored by these professional associations. Martin has served as a court-appointed Referee and Receiver on at least three occasions in real estate transactions. Martin was appointed as a member of the 9-man advisory team for the entire approx. 360 Broker-member CTP (Cabela's Trophy Properties) network of land brokers from 2008 until the time of the sale of the CTP marketing network to Sports Afield in June, 2014. In 2009 & 2010, Martin was one of five auctioneers in the State of SD appointed to a task force in conjunction with the SD Real Estate Commission to completely revamp the real estate license laws and update the forms for the auction industry in SD. These new laws and regulations are in effect today having been written into law in early 2010. Managing member: Jurisch Auctioneers, LLC. President: Martin Jurisch & Assoc. Real Estate, Inc. Managing member: Western Land Brokers, LLC. Click here to see a list of Martin Jurisch's real estate continuing education credits.
PROFESSIONAL DEVELOPMENT: The firm maintains a research library and subscribes to numerous antique/collectible, firearms, livestock, machinery and real estate publications.
MEMBER:
South Dakota Auctioneer's Association
National Auctioneer's Association
South Dakota Association of Realtors
National Association of Realtors
Black Hills Board of Realtors
Wyoming Association of Realtors
Black Hills Home Builders
Certified Auctioneers Institute (CAI designation)
Auction Marketing Institute (GPPA designation)
Formerly a Participating Real Estate Broker with Cabela's Trophy Properties (Top Producer for South Dakota in 2007/2008, 2008/2009 and in 2009/2010) co-recipient in 2011, 2012 & 2013
Realtor Land Institute (RLI designation)
CONSULTANT:
State of South Dakota Circuit Courts, Financial Institutions including Bank Trust Departments, Law
Enforcement including U.S.M.S., South Dakota Real Estate Commission, Attorneys, Private Clients
LICENSED:
State of South Dakota, Real Estate Broker
State of Nebraska, Real Estate Broker
State of Wyoming, Real Estate Broker
State of Montana, Real Estate Broker