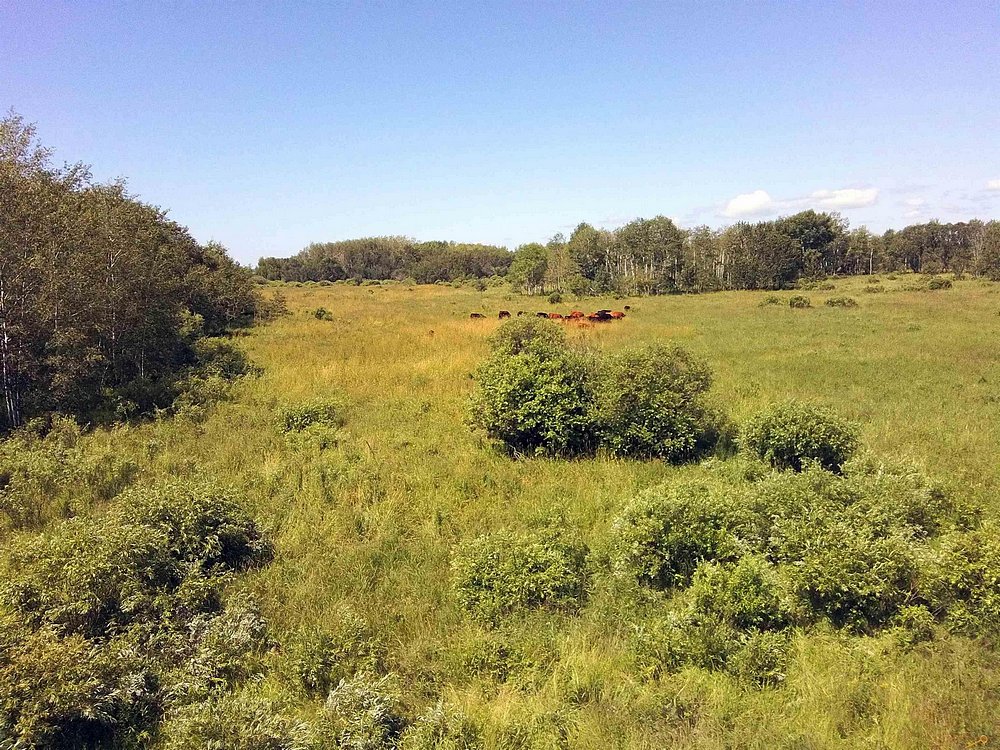 Property Details
Gonvick

MN

56644
Call for Price
Description
161705 Clearwater County, MM Choice +/- 1,920 Acre Grazing Land - NEW LISTING
Other
- Gonvick
MN
Listed by Martin Jurisch (605)-484-1353 with Martin Jurisch & Assoc. & Non-member, Jeff Enquist (605)-880-2476. –

NEW LISTING
RLC LLC RANCH
SUPERB CLEARWATER CO., MINNESOTA GRAZING LAND
10731 600th Street, Gonvick, MN, 56644, Clearwater County
Under the same ownership for over two decades, this choice +/- 1,920 acre property shows true pride of ownership and by the brokers estimate can easily be ranked within the top 5% of any livestock grazing land in the upper Midwest region wherein rate-of-gain is considered along with the careful stewardship of the same and has been carefully managed for wildlife habitat as well. This summer grazing unit has consistently produced an impressive 300-350,000 lbs. of gain for the grazing season. Most recently utilized as a yearling/stocker operation, this property meets all of the criteria necessary to be an excellent & well-managed cow/calf grazing unit, and would further be ideal for a purebred operator seeking separate well-watered & grassed pastures for smaller breeding units.
This unmatched & contiguous property boasts a carefully-crafted distribution of livestock water to its 10 rotational pastures with the water originating from 6 artesian wells to stock tanks, freshly-fed ponds, overflow ditches & low pressure water lines throughout this productive grazing unit. The exterior of this choice ranchland is completely perimeter fenced with nearly all being excellent 6-wire fencing with the interior smaller rotational pastures fenced in high-quality 4-wire fencing. In addition, there is hi-tensile electric fence throughout much of the property to allow for smaller intense-grazing cells with cut-off switches where needed. Upon inspection, one realizes the profound commitment and pride of ownership readily evident in the upgrades to this unit given the attention-to-detail found within the water distribution, fencing, and other improvements noticeable throughout. The abundance of grass including orchard grass, blue stem, Timothy, Reed canary grass, June grass and boasts a variety of legumes that has been owner-managed with longevity and continued pound producing quality and with ever vigilant management in mind and has never been over-grazed. There is scattered timber and a healthy population of trees to offer habitat for livestock and for wildlife to thrive and has been carefully managed for grazing & nesting.
A choice 160 acre headquarters unit lies adjacent, is Ideally located within 75 miles of the Headwaters of the great Mississippi River & within 100 miles of the Lake of The Woods & Boundary waters, there are excellent fisheries in close proximity with Upper & Lower Red Lake within 50 miles. Further, this choice property is situated in the migration path of waterfowl, geese & ducks with a true abundance of deer, bear and upland birds that frequent the property.
available separately, and boasts on excellent set of pipe corrals, barn, outbuildings and a nice smaller home with all surrounded by a mature shelterbelt.
More information can be found on the following websites.
Priced within the marketplace at $4,275,000, this terrific unit deserves your attention.
Property Features
Other
Other House Category